Court Lady (Item#:l-courtlady)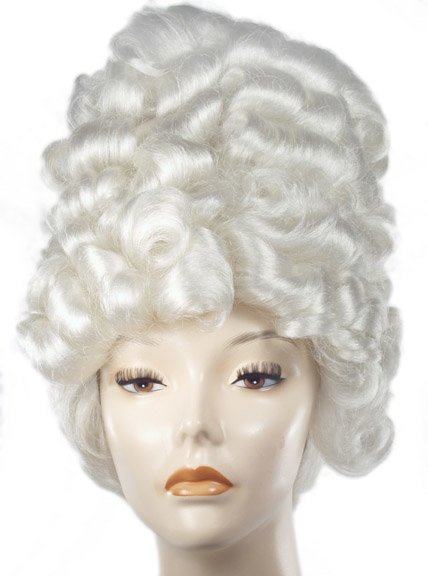 Court Lady (Item#:l-courtlady)
An exquisite high, white 18th century style wig.
Our better wigs may be washed with a mild soap, Woolite, baby shampoo or wig cleaner (available at beauty supply stores). Do not brush wigs until dry. A small amount of conditioner may be applied when you re-style.
All wigs fit men's head sizes.